The main railway stations in Munakata are Akama Station and Togo Station, both on the JR Kagoshima Main Line, while the nearest airports are Kitakyushu and Fukuoka. Fukuoka Airport is the larger and busier of the two, with direct connections to Tokyo's Haneda and other major Japanese airports. Travelers arriving at Fukuoka may continue by train to Hakata Station, where they can transfer to a Munakata-bound train. It is also possible to take the Shinkansen to Kokura Station and transfer there.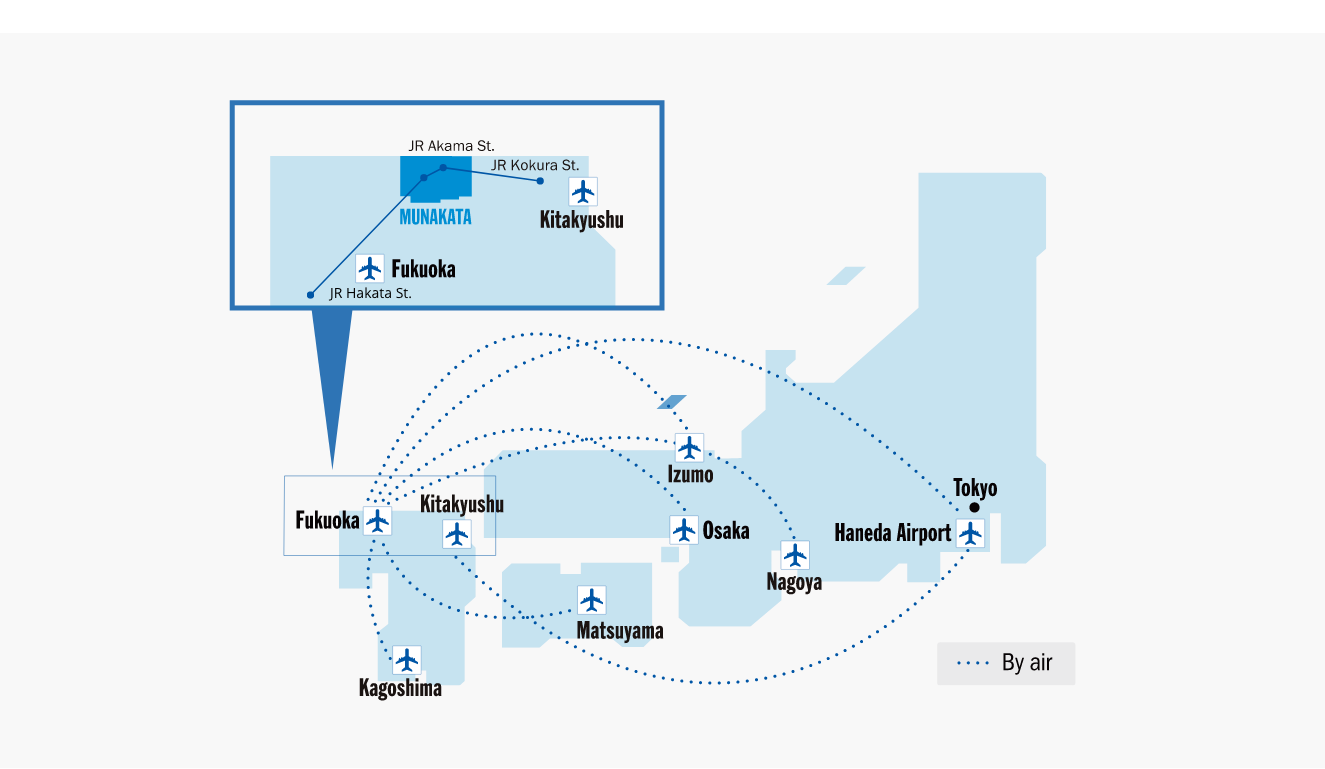 Access From Fukuoka
Fukuoka Airport
Hakata Station
Akama Station
Access From Kitakyushu
Kitakyushu Airport
Kokura Station
Akama Station
※Hakata and Kokura Stations are also home to the Shinkansen.